Aprender Inglês
Savoring and Improving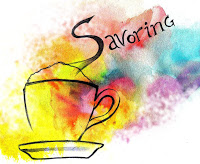 Although the difficulties, the journey to speak English is a blessing for the mind. It is known by the cientists and neurolinguistics that the brain gets stronger when one is learning a new language or how to play a musical instrument. The students usually complain that it takes a long time to master a new anguage, but at least, they need to realize that this long process improves their cognition and can even prevent them from mind diseases such as Alzeimer, among others.
We don't need to preach about the benefits of learning English for a person career, however, one ought to know that the only way to master the language is by practicing every single day a bit and the real learning
can only take place if the students become learners of the language and study by themselves, after all, they do not learn English inside the classroom or with a teacher, but mainly on their own.
Therefore, if you have made up your mind about becoming a learner, don't wait for your teacher to tell you what to learn at home. Use your creativity and research things you like, watch videos, translate songs, most of all, enjoy the process and soon, you will be savoring your progress and speaking as much as you want.
Professor Frank Oliveira
source: www.afrankexperience.com.br/portugues
loading...
-
Saying 'no' Nicely
By Kenneth Beare, About.com Guide Sometimes you need to say no when someone makes a suggestion, offers something or asks you to do something for them. Of course, saying just 'no' can be rather rude. Here are some of the most common ways...
-
Happy Anniversary, Frank Experience
Hi Everybody, I think you know me, but let me introduce myself anyway. My name is You and the Professor Frank asked me to write something about the Frank Experience. Well... What can I say?... Let me see...What else? Ok, ok, you...
-
How To Understand Native English Speakers
My students often complain to me that native English speakers speak too fast. They say that movies and TV shows seem too difficult to understand, and this causes them to get discouraged.The truth is, native speakers can be difficult to understand,...
-
Three Biggest Challenges Facing An English Learner
by Tomasz P. Szynalski 1. Developing a passion for learning EnglishAll English learners would like to speak English well. They are excited at the idea of being able to communicate in English fluently. However, they usually don?t care about the learning...
-
How To Improve Your English Level
By Steven Starry http://www.madridteacher.com/founder.htm There are five points, number 1 is the most important. 5) Make English your hobby and have fun! Study at least two or three hours per week. Learn English through other activities: Reading ? there...
Aprender Inglês